First off, LOVE LOVE LOVE LOVE LOVE the packaging of all her products it is gorgeous.
Tattoo Concealer - Light (Rating 4.5/5)
+Nice and creamy
+No bad smell to it
+Goes on smoothly
+Blends nicely
+Amazing as a heavier concealer for those hard to cover spots on the face
- Does not EASILY cover tattoos like claims to but with a ton of effort and product will cover but no guarantee to how well it will last or how uniform it will blend
Little test to see how well it would cover up a small tattoo (5 layers later)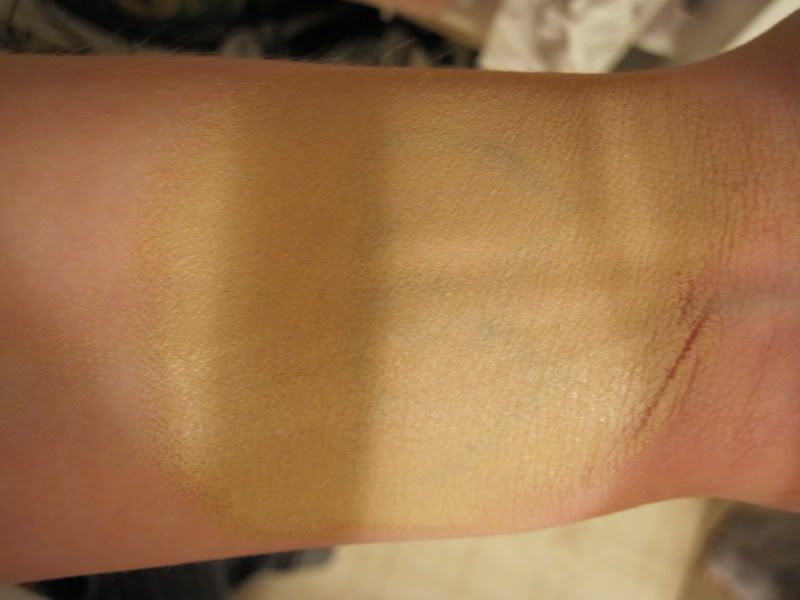 Lightning Sheer Lip Gloss minis - Saint, Fierce Red, Bam, Stormy, Gunshine (Rating 3.5/5)
+Gorgeous colors in the tubes
+Nice for a subtle wash of color or over an already extremely pigmented color
-Funky Smell although not as harsh when on is a strong deterrant
-Even for a sheer lipgloss has poor color pay off
-Gunshine if over a lighter color or nothing makes lips look dirty. Best used over a dark lipstick
Autograph Eyeliner - Love Metal (Rating 5/5)
+Gorgeous color
+Glides on easily
+Beautiful shimmer
+Well pigmented
-I'm allergic to it around the eyes
Rock n Roll Eyeshadow Duos - King Cobra (Rating 5/5)
+Well pigmented
+Gorgeous greens
+Darker is a good dupe for MAC's Humid
+Not too much glitter
True Romance Pallet - Beethoven (Rating 4/5)
+Awesome colors
+Amazing pay off for 6/8 of the shadows
+Amazingly well grouped
-Couple with less amazing color pay off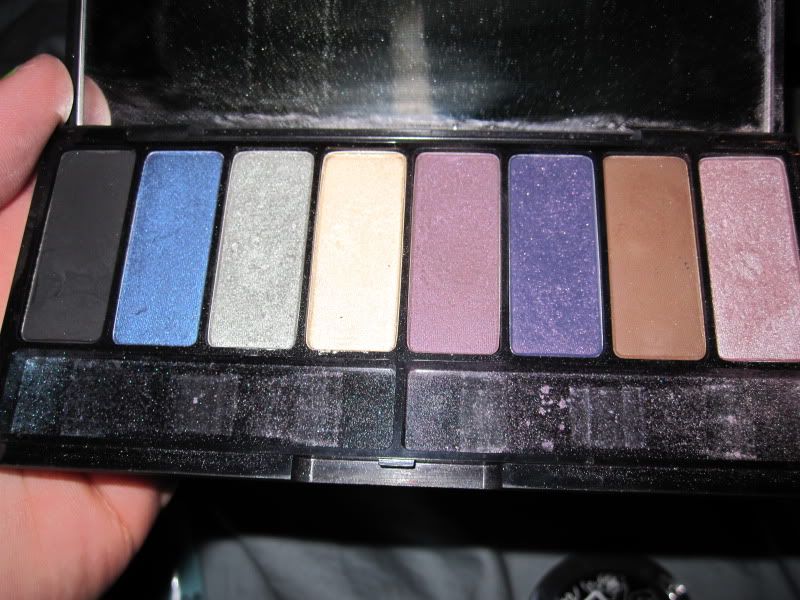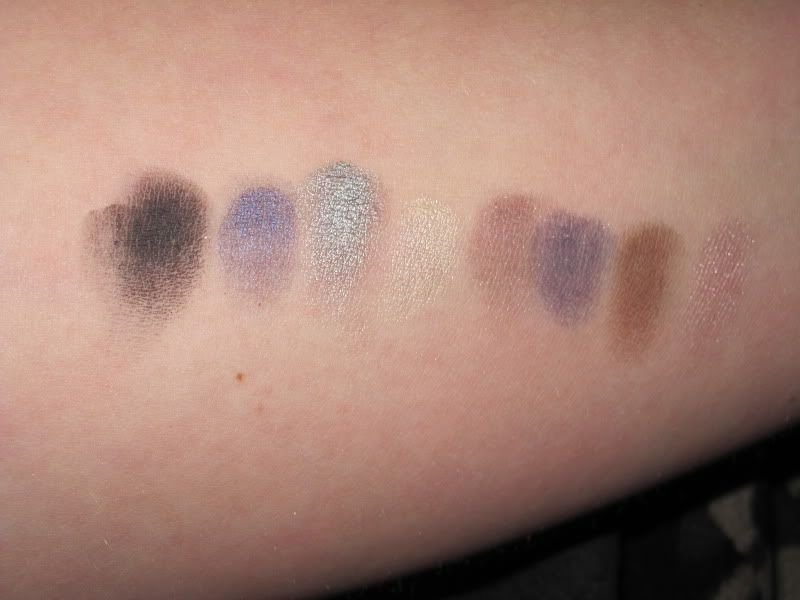 True Romance Pallet - Gypsy (Rating 4.5/5)
+AMAZING color pay off
+Hawkwind is the most AMAZING white/green duocrome
+Stryker is an amazing dupe for MAC's Club
+Beautifully picked colors
-Cream in this pallet has dried up on me
True Romance Pallet - Memento Mori (Rating 5/5)
+Had me wanting it from the get go
+Beautiful cream shadow
+Gorgeous well pigmented colors
+Unique colors
+Most gorgeous teal and yellowy colors I have EVER seen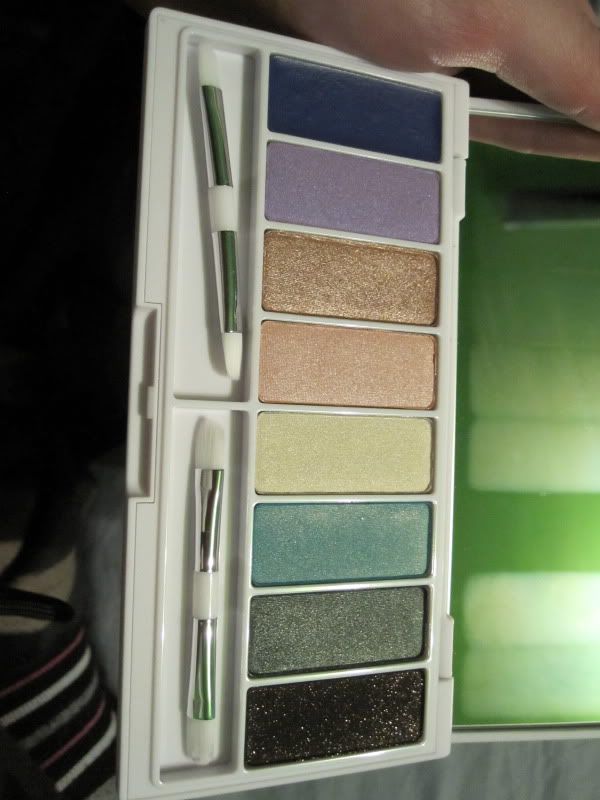 Perfume - Sinner (Rating 5/5)
Said to be a "Light, delicate top notes of orange blossom, refreshing mandarin, and fleshy plum create a provocative, sultry heart. Rich jasmine blends seamlessly with a white-flower bouquet, beautifully tainted by the spicy warmth of cinnamon, an herb associated with ancient rituals of pleasure. A dark, mysterious back of earthy vetiver, patchouli, and woods enveloped in creamy vanilla and sensual musk lingers on the skin."
I find it to be a nice, dark, mysterious musky smell that reminds me of the perfume Black XS. Out of the 2 it is the perfect night out on the town perfume.
Perfume - Saint (Rating 5/5)
Said to be the "sweet nectar of Mirabelle Plum and sparkling juicy mandarin create an addictive, mouth-watering top. At the heart, exotic, heady Tiare flower and sweet, tempting caramel are adorned with the velvety floralcy of jasmine, the queen of the night, as she emits her spellbinding fragrance into the sky. Sensual vanilla and creamy musk combine with the warmth of sandalwood for a comforting dry down."
I find it to be a very gorgeous, sweet perfume. It is not overly sweet/flowery/fruity perfume. It is the perfect romantic night out perfume.
I can honestly say that of what I have seen, I absolutely adore Kat Von D's products and will continue to buy more.
Also, here is some new stuff to add to my makeup collection (other than the 2 new things in this review)